______________________________________________________________
Hope Everyone has a Very Merry Christmas and a Happy New Year-
We had a great training on Wall Bracing by Nick Wortel from APA (www.apawood.org).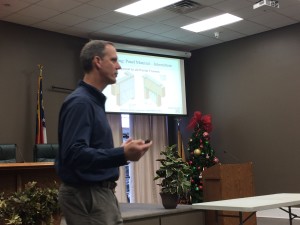 And, also enjoyed a wonderful meal for our annual Banquet.
Stay Safe and have a wonderful 2018.
Remember to renew your 2018 membership application, or if you would like to become a new member- follow the link to our application page & mail your money and application to the address on the application.
Our Next Meeting will be held at the Calhoun Depot on March 21, 2018. Subject-TBA.